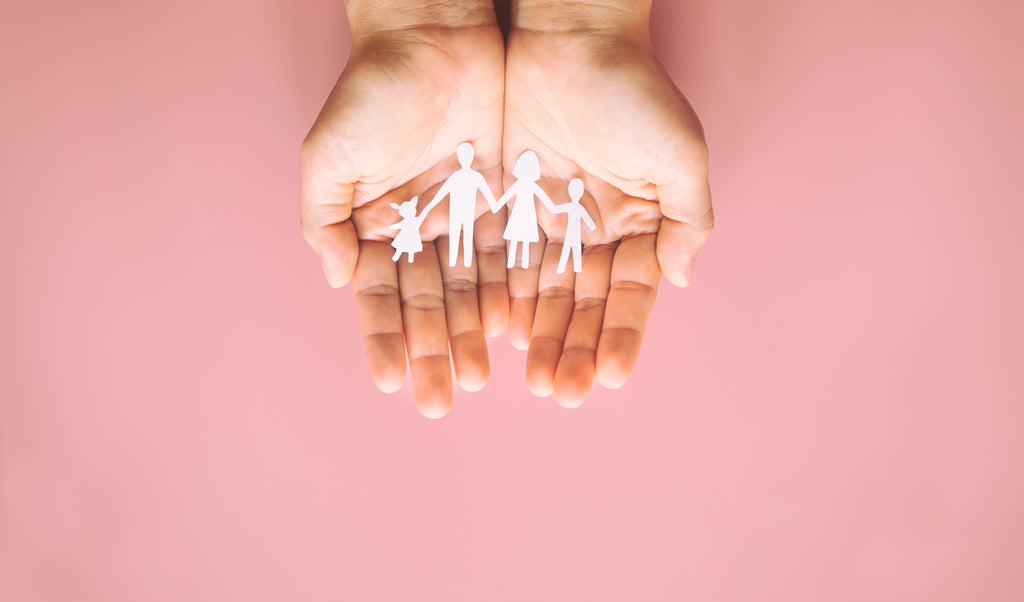 If you are a parent to a child who was recently diagnosed with Autism Spectrum Disorder, then you need to know that you are not alone. You are not alone in your journey; you have a great support system within the Autism community. Finding various types of Parents' Autism Support beyond resource material or even support groups is critical when it comes to your well-being. This is why having a support system that caters to you, the parent(s), can be super beneficial for your entire family. Here at Simple Spectrum, we one hundred percent support the idea that parents need support too! So that is why we created this helpful guide with tips that you can use to make sure that you are taking care of yourself as well.
Initial Reactions/Responses
If you had received one piece of advice when your child was first diagnosed with ASD, what would you have wanted it to be? For a lot of parents, they simply wish someone would have told them that there is not a correct way to react or respond to the diagnosis. It is a powerful moment, and you are entitled to your feelings and reactions without guilt. Many parents will experience several emotions ranging from denial and sadness to disappointment and fear - all of these are valid, and all of these are normal thoughts. These initial reactions can cause parents to feel guilty about how they are feeling, resulting in unresolved emotions that are compartmentalized - this is something that should try to be avoided because if you deny your feelings, they may resurface in negative or unpleasant ways.
One of the best ways to feel a sense of understanding and acceptance comes from meeting other parents of children with Autism. This level of support can provide comfort and ease knowing that you can talk with other parents who understand what you are feeling. If your area does not have any local support groups to meet other parents, you can always find a local Facebook group that is usually set up as a parents' autism support tool. As time goes on and you become more and more involved in the Autism community, you will likely meet other parents or advocates in your area.
Learning Your Role And Finding Balance
All parents know that the term "parental role" is more of an umbrella term for the many roles and responsibilities that they take on for their children. If you have a child with Autism, then this role can become even more demanding. Oftentimes, parents can feel overwhelmed with their duties but according to A Parent's Guide To Autism, one of the biggest and most significant roles that you will have is serving as your child's advocate -the level at which you advocate will depend on the specific needs of your little one.
In many cases, the recently-diagnosed child is not the only child, which may result in a set of new challenges that your family will have to overcome. Explaining what Autism is and how it might change things within your household might be confusing or overwhelming for your other children. Helping your children to understand the diagnosis and sort through their emotions will help your entire family in the long run.
Taking Care Of Yourself
It can be easy to forget your own needs when you spend so much time caring for your children, but taking care of yourself - physically and emotionally - is vital to parents' Autism support system. Let's face it, parenting is hard! And it can be even more challenging if you are raising a child with Autism; as rewarding as the journey can be, it can be exhausting, and that's okay to admit.
One thing that you can do for yourself is practice self-care. Self-care looks different for everyone, but it can be as simple as going for a walk, listening to your favorite podcast, visiting with friends, etc. Remember that taking some time to yourself can allow you to recharge and focus on other things in your life.
A common tip for parents within the Autism community is to practice gratitude. Parents have opened up about how making a list of things they are grateful for has helped them focus on all the positive things in their lives.
There are so many ways that you can find support as a parent that will be beneficial to you and your family. If you would like additional information on support groups or resource materials, we encourage you to check out a previous blog that we did on finding support groups in your area.
Remember to take a deep breath every now and then and to cut yourself some slack - you are doing a great job! If you have any support methods for parents that we did not mention, please let us know.